About Us
Everyone deserves the chance to pursue a better life. Higher education remains the most effective path to transform lives and create a more equitable society.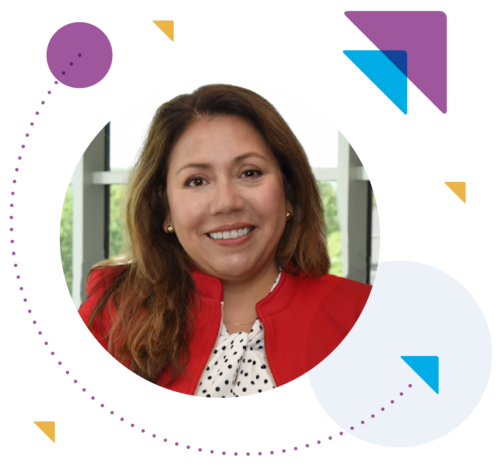 I know first-hand the transformative impact college access has on economic mobility. As an immigrant, I pursued a college degree while working full-time and raising my children. I am dedicated to helping students from all backgrounds and walks of life learn about the postsecondary opportunities available to help them achieve their dreams. Ekaterina Struett, CEO
We give students a personal role model, champion, and resource who understands what they are up against and is available every day to help them down a path to postsecondary success.
College Advising Corps found its start in 2005 by placing 14 recent University of Virginia graduates in rural communities where college-going rates were below the state average. Today, nearly twenty years later, College Advising Corps is working with over 30 colleges and universities in fifteen states, placing hundreds of advisers in under-resourced high schools each year.
To date, we've helped over 840,000 seniors enroll in college and equally many enlist in military service or become career ready through job certification.
Our History
Our Team
Our Board of Directors
Our University Partners
Our Mission
We increase opportunities for students by making education beyond high school more accessible and equitable.
Our Vision
We envision a world where students' backgrounds do not determine their destinies.​
Equity
We serve all students with empathy, humility, and respect as a demonstration of our belief in the potential of every individual.
Integrity
We are accountable to the communities we serve and to each other. We value the resources we are given and use them wisely.

Collaboration
We prioritize open communication as a means toward creating trust and achieving the best results. We encourage inclusiveness because we know we do our best work together.
Innovation
We are life-long learners. An evidence-based approach to our work helps us to remain agile so that we can identify problems, improve impacts, and drive better outcomes for our students and society.
Sometimes you're a teacher.
Sometimes you're a counselor.

Sometimes you're a friend.
Chelsea Vickers, Alumna, UNC-Chapel Hill 2020-2022
Ed.M. Candidate, Harvard Graduate School of Education
Give Today