Stories
3 min
Opportunity Realized
---
Homeschooled by her grandmother, Lyric Larson, 20, grew up in a rural unincorporated community tucked away in North Carolina's woodlands. After hearing about Caldwell Early College High School when she was eight years old, Lyric set her sights on applying as soon as she was of age. However, when it came time, her application was rejected. Although discourage, Lyric planned to reapply the following year knowing full well she would be required to retake the ninth grade.
"My home was located deep in the woods off a dirt road; I felt very isolated from the world," remembered Lyric, whose family income was limited to a single minimum wage salary. "We didn't have internet access anywhere near us and we relied on an old wood stove as our heat source. Even though I had to battle with the school system to send a bus back in the middle of nowhere, I knew I belonged at Caldwell Early College High School. The daily trip ended up being an hour and a half ride which included two bus changes each way."
Accepted to the high school on her second try, Lyric immediately threw herself into her studies. She joined several clubs and participated in numerous extracurricular activities. It wasn't easy as she was at a disadvantage technologically. However, Lyric caught on quickly, excelling both academically and with her classmates.
"One of the things that stood out to me when I first met Lyric was that she is a go-getter," shared Selena Kongmany, a College Advising Corps adviser at the University of North Carolina at Chapel Hill who advises seniors attending Caldwell Early College High School. "Lyric is self-motivated; she always came to me with lots of pertinent questions regarding the college application process. I could see right away she had a vision to attend a four-year college and just needed knowledgeable guidance to get through the process of applying."
According to the National College Attainment Network (NCAN), the chances of high-income students enrolling in postsecondary education after high school are more than three times higher than their low-income peers. College Advising Corps advisers are placed in high schools nationwide to help address the barriers and challenges low-income and underrepresented students face when applying to college.
Throughout her senior year, the duo worked together to fill out college and scholarship applications, locating and identifying applicable resources and ensuring fast-approaching deadlines were met. They also worked on completing FAFSA and discussed what schools would make for the best match and fit.
In April Lyric was awarded a Jack Kent Cooke Foundation scholarship, a full-tuition scholarship that will cover her college costs for the next four years. Lyric was accepted to multiple schools but announced at her Decision Day celebration her decision to attend Western Carolina University where she will pursue a degree in film and television production.
"Receiving the Jack Cooke Kent scholarship ensures my dreams will come true," said Lyric. "I don't think I could have gotten to where I am today without the help of my Early College teachers and Ms. Kongmany. Having the support of Ms. Kongmany and College Advising Corps has truly been amazing."
Selena Kongmany is a College Advising Corps adviser at the University of North Carolina at Chapel Hill. She supports students at Caldwell Early College High School and South Caldwell High School. If you are a recent or soon-to-be college graduate and are interested in serving as a College Advising Corps adviser, please visit Become An Adviser.  If you would like to support the work of advisers, like Selena, please visit Donate.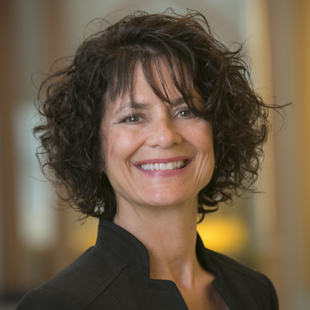 Karen E. Butler joined College Advising Corps in 2019 with more than 20 years of experience in marketing and communications. Karen has a Bachelor of Science degree in mass communications with a concentration in public relations.
---