Adviser, News

2 min
UVA Adviser Receives 2023 True North Award
---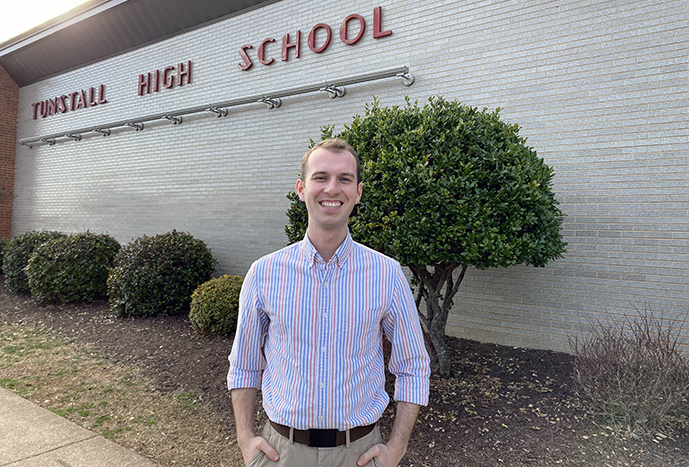 Blair Smith, a College Advising Corps (CAC) adviser at the University of Virginia, received the 2023 Laura M. and Peter T. Grauer True North award at the College Advising Corps' annual Adviser Assembly held in January.
Blair joined the UVA program in 2021. As an AmeriCorps-sponsored adviser, Blair has provided college access support for more than 440 seniors attending Tunstall High School and Galileo High School, focusing his efforts on students from low-income and underrepresented backgrounds, including first-generation college-going students.
Among his many accomplishments, Blair is credited with helping students complete over 200 college applications and 140 Free Application for Federal Student Aid (FAFSA) submissions. Through his efforts, postsecondary education enrollment at his schools has increased by 9%.
Blair also led in helping his students secure scholarships from local, regional, and national charitable organizations, surpassing the national average by 250%.  He exceeded the national average for institutional aid awarded by $160%, for a total of $569,000 in scholarships and $2.4 million in institutional aid.
"Mr. Smith is an exceptional college adviser," said Peter T. Grauer at the January assembly. "He always goes above and beyond. In one instance he reached out to a local community organization to initiate efforts to pursue a grant to fund future college trips for schools in Pittsylvania County. This is just one example of Mr. Smith's tenacious commitment to creating opportunities and strengthening the college-going culture in his county."
The award for excellence, named for and presented by Peter T. Grauer, chairman, Bloomberg LP, is presented annually to a College Advising Corps adviser exemplifying excellence in service and dedication to the organization's core values—grace and humility.
Blair, who graduated from UVA in 2021, has a bachelor's degree in Spanish and Political and Social Thought. Having attended classes virtually his senior year because of COVID restrictions, Blair said he was compelled to join College Advising Corps as an adviser following graduation to contribute to the rebuilding effort as most high schools in Virginia had also moved to virtual learning during the pandemic.
"I couldn't have asked for a better first job," shared Smith, a native of South Riding, Virginia. "I feel an overwhelming sense of gratitude to be a part of this impactful mission. My UVA program director Joy Pugh—an individual dedicated to improving educational outcomes for Virginia's students—has been an incredible mentor for me. This award reflects the dedication, commitment, and efforts of many within my program."
College advisers serving students in the Danville, Virginia, region are supported by the E. Stuart James Grant Trust Foundation. College Advising Corps at UVA recruits recent and soon-to-be college graduates to serve as near-peer college advisers in under-resourced high schools across Virginia. For more information, visit College Advising Corps at UVA.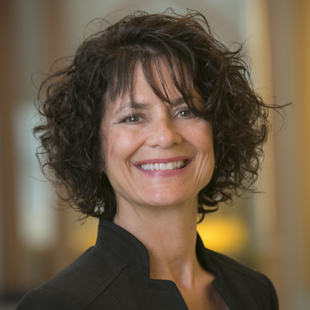 Karen E. Butler joined College Advising Corps in 2019 with more than 20 years of experience in marketing and communications. Karen has a Bachelor of Science degree in mass communications with a concentration in public relations.
---