Adviser, News

2 min
Texas Adviser Receives True North Award
---
Alexis Maxie, a second-year College Advising Corps adviser at the University of Texas at Austin, received the 2020-2021 Laura M. and Peter T. Grauer True North Award on March 3 at College Advising Corps' first-ever Virtual Adviser Assembly.
The award for excellence, named for and presented by Peter T. Grauer, chairman of Bloomberg L.P. and College Advising Corps founding board chair, is given annually to an adviser exemplifying excellence in service along with a consistent demonstration of College Advising Corps' core values—specifically grace and humility.
Nominated by her program director Cheryl Sawyer, Maxie advises students attending KIPP Austin Collegiate High School, which in 2020 presented her with the Champion of Equity Award for her efforts in advocating for her students.
"In addition to exemplary efforts to serve her students — including working many late evenings and even some weekends to meet virtually with her students — Alexis serves as my right-hand person," wrote Sawyer. "She is a top performer in all KPIs and is currently at 100 percent in one-on-one meetings despite working remotely since the start of the school year."
Earlier this year, Maxie, who was raised in Arlington, Texas, was interviewed for an AmeriCorps Texas Responds article highlighting AmeriCorps members working tirelessly to help keep students on track during the pandemic.
Sawyer also shared that Maxie's technological expertise and effective virtual advising led her to be selected to represent Texas as part of the CAC OneStar Adviser Review Crew.
"In light of my personal challenges this year, this award helps me acknowledge that I am succeeding in areas that I tend to overlook," said Maxie, who received her bachelor's degree in Athletic Training from the University of Texas at Austin. "I am very grateful for the award and acknowledgment that reminds me that I am succeeding."
Maxie was one of 34 advisers nominated from 31 College Advising Corps partner universities and Special Project teams nationwide. As part of her award, Maxie will receive an education match for post-secondary education or to apply to existing student loans.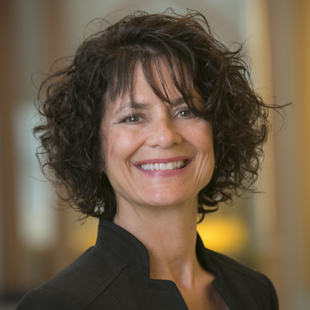 Karen E. Butler joined College Advising Corps in 2019 with more than 20 years of experience in marketing and communications. Karen has a Bachelor of Science degree in mass communications with a concentration in public relations.
---