Stories, Student

3 min
Student Receives Four-Year Scholarship From Posse
---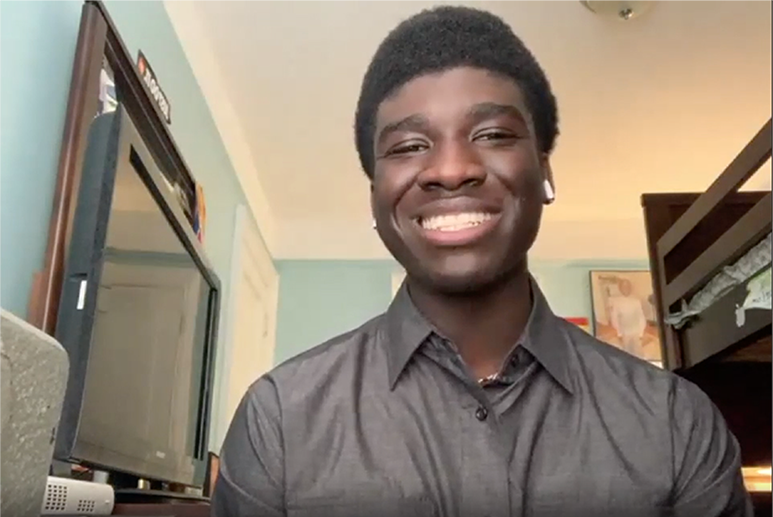 Arriving at his freshman English class, Joseph Baah diverted his attention from idle chitter-chatter with his friends as his teacher began to introduce Claudia Buccino, a young woman, not so much older than he but seemingly sure and confident. Buccino addressed the class, explaining she was there to help them with their postsecondary education plans. She invited them to stop by her office to begin planning for the future. Baah could not have conceived then, that three years later, with her consistent guidance and encouragement, he would receive a four-year scholarship to the university of his choosing.
"Miss Buccino made it clear from that first day that she was going to be there for us," remembered Baah, who also shared that very rarely would a school counselor have the bandwidth to come to a class to speak about postsecondary education. "Miss Buccino stopped by regularly to check on us and remind us she was available to help with our goals."
Baah is now a senior at George Westinghouse High School, a vocational school in downtown Brooklyn, New York. His studies center on electrical engineering. His father works in the hospitality industry—as did his mother before COVID-19 and the call to shelter in place.
In December, Baah learned he had won a scholarship from the Posse Foundation, a nonprofit organization teaming up with several universities to train select students—a posse—to serve as "catalysts" for individual and community development. Award recipients each receive a scholarship to one of the 12 universities with which Posse partners.
"From the start, Miss Buccino stressed that colleges don't just look at 11th-grade academics, "said Baah, who will graduate in May with a 3.5 GPA. "She told us they look at the cumulative."
Buccino, 25, encourages her students to work hard from the onset to ensure they will attain their goals. After receiving her own undergraduate degree in 2017, Buccino joined College Advising Corps as an adviser at New York University (NYU).
College Advising Corps (CAC) partners with 31 universities across the nation to place near-peer college advisers, who generally serve for two years, in underserved high schools in 17 states.
College Advising Corps' full-time advisers work with low-income, first-generation, and underrepresented students, both in-school and virtually, to help them with their postsecondary plans. They guide students to the best match and fit, introducing them to options such as community college, trade school, military service, and university. Advisers help college-bound students navigate the complex application process as well as providing instruction related to scholarship and financial aid applications.
"I had some really rewarding experiences as an undergraduate student working with adolescents," Buccino shared. "When just before graduation I learned about College Advising Corps and its mission to help students, I knew the role would be a good fit."
Buccino started advising at George Westinghouse High School in the fall of 2017. Over the past four years, she has helped hundreds of students enroll in higher education, including Baah. Just before COVID-19 and the call to shelter in place, Buccino chaperoned Baah and several other students on tours to nearby universities. It was then that she and the school's guidance counselors began to consider candidates who they thought might have a good chance at winning a coveted Posse Scholarship.
"Having gotten to know Joseph, I was convinced he was a student who should be nominated," shared Buccino with a chuckle as she added she remembered him running by her office during practice sessions with the school's track team. "He was an obvious choice to nominate because he's smart, talented, and magnetic. Once we nominated him, he took the ball and ran with it."
At various intervals, Buccino reached out to Baah and the 12 other nominees from his school with additional information regarding upcoming interviews and challenging exercise sessions with Posse. However, she credits Baah with being proactive and engaged throughout. Baah, the only nominee from his school to receive the Posse Scholarship, will attend DePauw University in Greencastle, Indiana, where he plans to major in political science and international relations.
"My story, Joseph's story, and his class' story—I think—make for a good depiction of what College Advising Corps can do for a school," Buccino said. "Due to large caseloads, it is difficult for guidance counselors to add postsecondary planning to their packed agenda. Although my primary role was to meet with seniors, when freshman, sophomore, and junior faculty saw the impact college advising was having, I was invited often to come and speak to their classes. College advising has the ability to change the trajectory of individual lives."
"This was my first time attempting anything this big," said Baah, a big smile crossing his face. "At the beginning, I worried because a great number of kids apply for the Posse Scholarship, but only a few actually win. I knew there was only a small chance I could do this, but Miss Buccino assured me I could do it. 'You can go that far,' she told me. I then took that confidence with me into every Posse interview."
Buccino's time with College Advising Corps will come to an end at the close of the 2020-2021 academic year. She was the first college adviser to serve at George Westinghouse High School and one of the few advisers nationwide to serve for a four-year term. Three years ago, she began pursuing a graduate degree at NYU. She will graduate in May with a Master of Social Work degree and will go on to work in her field—most likely, she said, in the New York City area.
"I'm so excited for Joseph and his whole family; this award has a ripple effect and will, in the end, impact his family, his community, and the nation," said Buccino. "I'm overwhelmed with pride and happiness."
Our NYU program is made possible through the gracious gifts of individual donors and funding from the Altman Foundation, the Carnegie Corporation of New York, the Carson Family Charitable Trust, the Centerbridge Foundation, the Gray Foundation, and Robin Hood.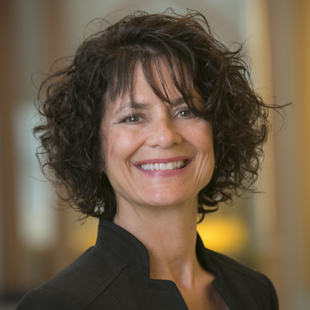 Karen E. Butler joined College Advising Corps in 2019 with more than 20 years of experience in marketing and communications. Karen has a Bachelor of Science degree in mass communications with a concentration in public relations.
---