Stories
3 min
Opportunity Always Knocks
---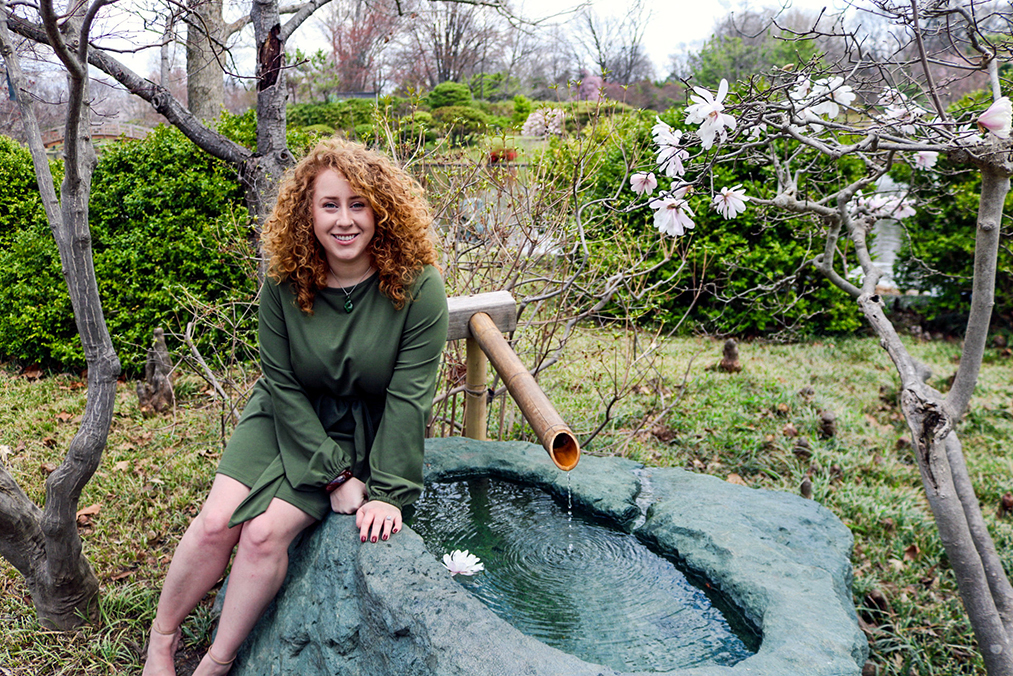 Since that day in 2014 when she first "stumbled upon an opportunity" to serve as a college adviser at the University of Missouri, Sara Marler, 30, seems to have fallen into one promising opportunity after another, positioning her today to virtually empower students not only in her home state but now nationwide.
Sara was completing her bachelor's degree in health sciences when she received an unexpected email inviting soon-to-be graduates to interview to serve as College Advising Corps advisers in under-resourced high schools throughout Missouri. Intrigued, she applied and was accepted. That first year, however, proved to be challenging. Not only was she assigned to serve at her high school's rival, but she was up against the reputation of a worthy predecessor—an adviser who was greatly admired and who had built tight-knit relationships with her students and faculty.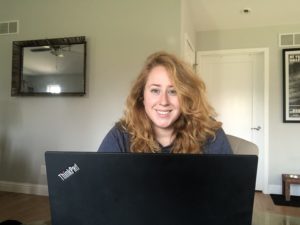 "The previous adviser was beloved and left me with big shoes to fill," shared Sara. "But as I settled in, I found my footing. I feel like I grew up during that first year. And just like the adviser before me, my students grew to have confidence in me; I'm still in contact with many students from that first year."
Sara went on to complete her two years of service while at the same time earning a master's degree in higher education. She then joined College Advising Corps' Rural Initiative Project, known as RootEd. In that role, she helped rural students pursue postsecondary education opportunities. However, on the heels of the pandemic, the project was paused.
Suddenly, Sara's life was in a state of flux—that is until only one month later another opportunity emerged—seemingly out of nowhere. A College Advising Corps manager reached out to Sara and asked if she would be interested in joining the national staff as a virtual adviser helping students with college access, nationwide.
"Amazingly, I kind of fell into this position also," Sara reflected. "Throughout my career, I just keep stumbling upon these rewarding opportunities."
During the pandemic, College Advising Corps began partnering with Mainstay and Common App to provide college advising through a predominately text-based intervention for approximately 175,000 students across the country.
"Sara and our other virtual advisers support low-income students and community college transfer students," explained Bridget Kenny, who oversees the initiative. "Advisers provide answers to the questions that Mainstay's bot, Oli, can't answer and provide additional college advising services through phone calls, informational videos, and other online resources."
For Sara, this greater reach only serves to bolster her passion for the mission and the quest to ensure every student identifies and pursues their best postsecondary paths.
"In that very first interview with the University of Missouri, I shared that I wished I had had an adviser when I was in high school," said Sara. "I want to make an impact. I want to know that the work I'm doing is helping to change lives. I keep coming back to this work because it's gratifying. I love what we do, and I know it's making a difference."
If you are a recent or soon-to-be college graduate and are interested in serving as a College Advising Corps adviser, please visit Become An Adviser. If you would like to support the work of advisers, like Sara, please visit Donate.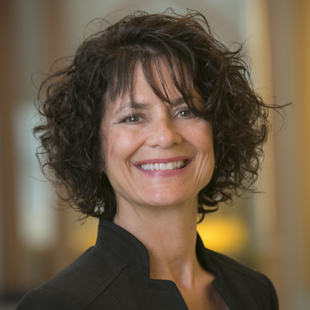 Karen E. Butler joined College Advising Corps in 2019 with more than 20 years of experience in marketing and communications. Karen has a Bachelor of Science degree in mass communications with a concentration in public relations.
---