Stories
2 min
No One Can Take Away Her Education
---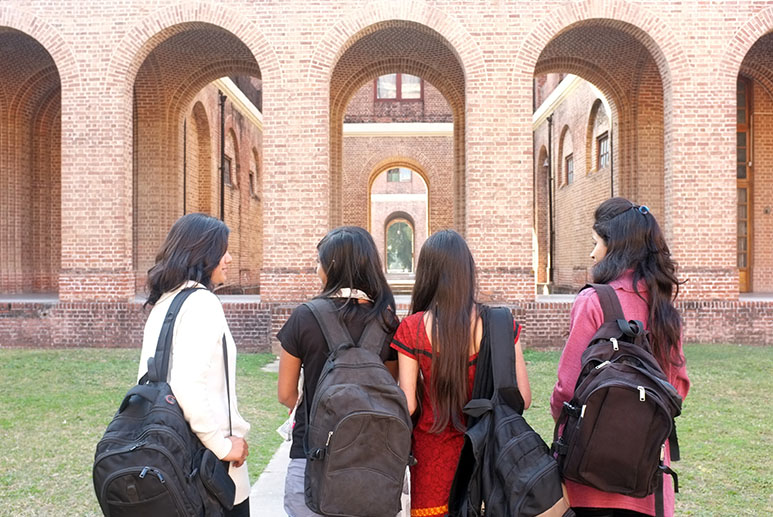 Vanessa Diaz grew up in Alamo, Texas. Her father immigrated to the U.S. from Mexico when he was 12 and although her parents were unable to pursue additional education after high school, they encouraged their five daughters to go to college to better their lives.
"They told my sisters and me, 'Your education is the only thing that people can't take away from you,'" Vanessa recounted. "Their words were impactful, especially as a Latina. Historically, we have been underrepresented in higher education."
Fortunately, a College Advising Corps adviser was onsite at PSJA Memorial Early College High School where Vanessa was enrolled. The high school has about 1,800 students, nearly all of whom are of Hispanic heritage and from low-wealth families. During the 2020-2021 academic year, more than 1,600 of the school's 1,822 students qualified for the Free Lunch Program. As a College Advising Corps adviser with the University of Texas at Austin, Kimberly Martinez focused on helping students overcome barriers and to discover, aspire to, and seek out their best postsecondary education opportunities.
"Miss Martinez was a huge influence on my aspirations for college," shared Vanessa. "At first, I felt lost creating my postsecondary plan. I didn't have parents who were familiar with college applications. Miss Martinez walked me through the entire process step-by-step."
Vanessa was particularly concerned that she did not become a financial burden on her family, especially given there are four other siblings who would most likely enroll in college or a postsecondary training program. Kimberly was able to help Vanessa with FAFSA and scholarship applications, assuaging her worries and putting her on track to enroll at the University of Texas, Rio Grande Valley.
While Hispanic enrollment in U.S. colleges and universities has doubled over the past 20 years, the cost of college remains a barrier for many. According to The Pew Research Center, in 2021, about 35% of Hispanic females 18 to 24 were enrolled at least part-time in college.
Today, after receiving her Bachelor of Arts degree in mass communications, Vanessa, 21, is back at her high school alma mater bridging the gap for seniors in the same way Kimberly had done for her three years earlier.
"Miss Diaz is so supportive," said Selene, who will graduate from high school with an associate degree through a collaborative initiative between PSJA ISD and South Texas College. "I don't want to stray too far from home, though. I want to stay close to my family."
Vanessa admits there have been minor challenges in guiding Selene, who until recently hadn't settled on a major.
"Initially, she wanted to major in culinary arts, but there aren't many four-year universities nearby offering that particular major," explained Vanessa. "Identifying a school that has the best match and fit for her needs has proven to be the biggest hurdle thus far."
Although she is not sure just yet at which university she will attend, Selene, inspired by members of the Hispanic Women's Network of Texas' Latinas, a mentorship program for young ladies, has decided to focus on a degree in entrepreneurship.
Vanessa will continue to serve as a College Advising Corps adviser for another year and a half, helping students—whom she knows well and uniquely understands—with their postsecondary goals. After the corps, she plans to pursue a career in public relations and advertising, hopefully at a nonprofit organization dedicated to advancing the lives of those facing barriers to success.
"Just as I am now, I want to continue to make an impact," said Vanessa. "I want my life's work to be dedicated to helping others—lifting them—so they, too, can better their lives.
If you are a recent or soon-to-be college graduate and are interested in serving as a College Advising Corps adviser, please visit Become An Adviser. If you would like to support the work of advisers, like Vanessa, please visit Donate.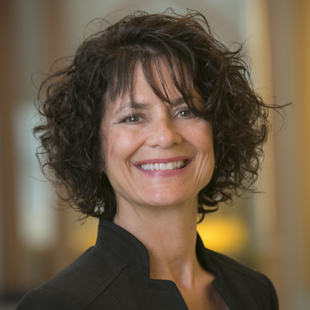 Karen E. Butler joined College Advising Corps in 2019 with more than 20 years of experience in marketing and communications. Karen has a Bachelor of Science degree in mass communications with a concentration in public relations.
---