News
3 min
Macquarie Group Foundation Advances Equitable Access
---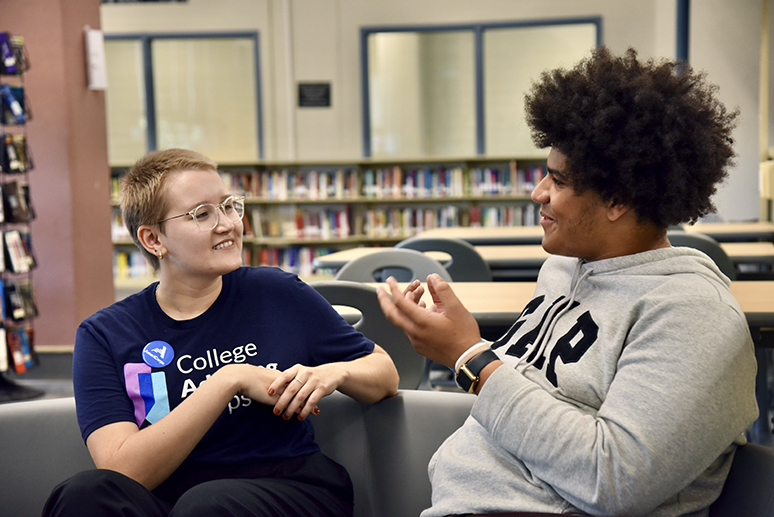 Press Release 02.01.23
College Advising Corps, the nation's largest nonprofit service organization dedicated to educational equity and opportunity for all high school students, today announced a three-year $360,000 grant from the Macquarie Group Foundation, which provides support to community organizations through philanthropic grants, volunteering, and skills sharing predominantly in the locations in which Macquarie operates. The funds will pilot a professional development program to support College Advising Corps' more than 700 college advisers serving in under-resourced high schools nationwide.
"All of us at College Advising Corps are deeply grateful for this strategic investment in our work," said Ekaterina Struett, College Advising Corps' CEO. "While we've long provided comprehensive training to our advisers, we've focused mainly on preparing them to address the needs of the students they serve. This generous grant will allow us to construct a dynamic professional development program aimed at preparing advisers for careers after the corps."
College Advising Corps partners with universities nationwide to recruit and place recent college graduates in America's high schools. These near-peer advisers serve for two years, working closely with high school administrators, guidance counselors, and teachers to create a college-going culture in the schools they serve. Advisers help students, including low-income, first-generation, and underrepresented students, identify and pursue their best postsecondary education pathways.
Many advisers, such as Vanessa Diaz, 21, who supports students at PSJA Memorial Early College High School in Alamo, Texas, return to their alma mater after earning their college degree. Advisers are dedicated to ensuring high school students in their communities receive the same opportunities they had to pursue a better life through postsecondary education. Because advisers often hail from the communities they serve, they understand the unique challenges and barriers their students face when it comes to aspiring to and applying for college or other postsecondary education opportunities.
Driving social impact work for Macquarie Group, the Macquarie Group Foundation implements an employee-led approach to giving, leveraging time, expertise, and networks for greater social impact within the communities they live and work. The Macquarie Group Foundation's funding concentrates on breaking down barriers to employment.
"Our investment in College Advising Corps aligns perfectly with Macquarie's mission of empowering people so that they can build better futures for themselves and their communities," said Pritha Mittal, Head of the Macquarie Group Foundation, Americas. "Providing holistic support – from wellbeing to education – will allow participants to pursue their career dreams and create opportunities that may have otherwise not been available. We're proud to support CAC and look forward to working with these incredible young people as they grow to become leaders in their communities."
About College Advising Corps
College Advising Corps is the nation's largest nonprofit service organization dedicated to educational equity and opportunity for all high school students. Partnering with universities across the country, College Advising Corps places recent college graduates in America's under-resourced high schools as near-peer advisers. As coaches, counselors, and role models, they empower low-income, first-generation college, and underrepresented students to identify and pursue higher education opportunities. Last year, College Advising Corps partnered with 31 universities in 15 states. More than 760 near-peer advisers served over 200,000 high school seniors at 800 high schools across the country. Since its founding in 2005, College Advising Corps has helped nearly one million high school graduates enroll in post-secondary education—be it a four-year degree program, two-year degree program, trade certification, or the military. For more information, please visit  collegeadvisingcorps.org.
About Macquarie Group
Macquarie Group Limited (Macquarie) is a global financial services group providing clients with asset management, retail and business banking, wealth management, leasing and asset financing, market access, commodity trading, renewables development, specialist advice, access to capital and principal investment. Founded in 1969, Macquarie employs over 19,000 people in 34 markets. On 30 September 2022, Macquarie had assets under management of $US508.9 billion. For further information, visit www.macquarie.com
About the Macquarie Group Foundation
The Macquarie Group Foundation drives social impact work for Macquarie Group. The Foundation supports people, businesses, and communities to build a better future, and engagement with its people is at the heart of everything it does. The Foundation aims to leverage both financial and non-financial resources to achieve the greatest social impact possible.
Recognising that many people around the world face systemic barriers to employment, the Foundation's funding focuses on breaking down these barriers and building effective pathways to economic security.
In the year to 31 March 2022, the Macquarie Group Foundation, together with Macquarie Group staff efforts, contributed more than $A44 million to over 2,300 community organisations around the world and contributed over $A5 million in value donated through skilled volunteering. Since it was established in 1985, the Macquarie Group Foundation and Macquarie staff have contributed more than $A520 million globally. For further information, visit www.macquarie.com/community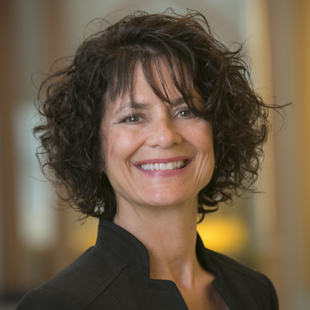 Karen E. Butler joined College Advising Corps in 2019 with more than 20 years of experience in marketing and communications. Karen has a Bachelor of Science degree in mass communications with a concentration in public relations.
---