Promising Practices
3 min
The Value Of The PSEO Tool
---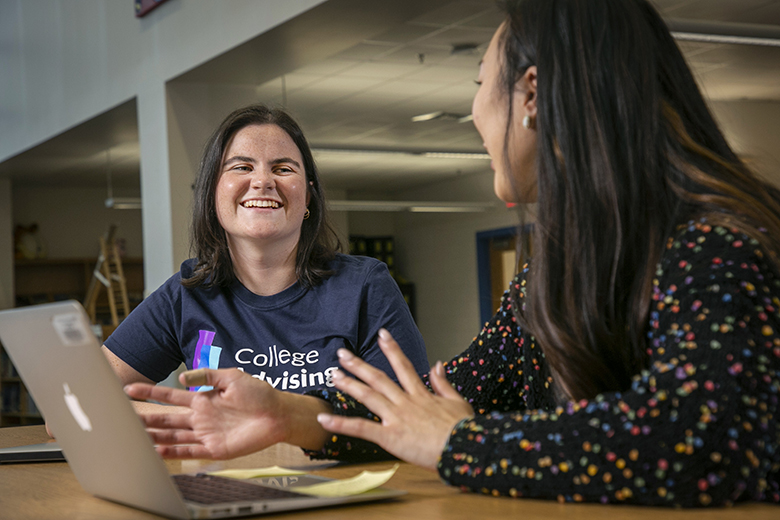 College Advising Corps advisers meticulously collect data and leverage it to inform their advising practices, but why stop there? With the help of publicly available data and the right visualization tools, advisers can supercharge their advising practices to help students make data-driven decisions.
This year, I've come across one compelling resource, the U.S. Census Bureau's Post-Secondary Employment Outcomes Explorer (PSEO). This tool pairs U.S. census earnings data with data from university partners to visualize the median earnings for individuals graduating from these universities — sorted by the program of study. As this may not be entirely intuitive to read about, below, you can find the actual median earnings for individuals graduating from my degree program at Indiana University one, five, and ten years after graduating.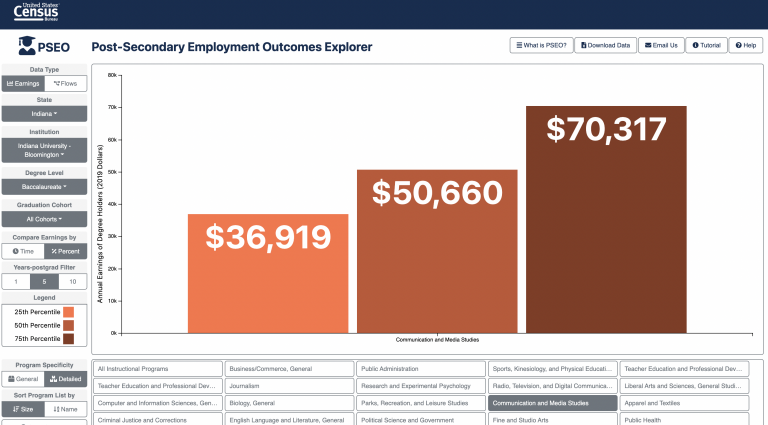 While not every student is motivated solely by which degree program can yield the highest rate of return, my anecdotal experience suggests that return on investment is a significant factor for students when choosing a major – particularly for students from under-resourced backgrounds. Going beyond comparing different programs at the same school, students can also investigate which school provides the most return on investment for the same type of degree program!
Unfortunately, at this writing, the PSEO Explorer only visualizes data from 17 states – though nine of them are states that College Advising Corps serves in (Connecticut, Indiana, Michigan, Missouri, New York, Pennsylvania, Texas, Utah, and Virginia). I would encourage any able adviser, depending on their state, to use this fantastic resource. I have pulled it up many times in 1-on-1 meetings with students and have even presented it in classrooms – in my experience, students appreciate and want to know about the financial realities of their potential post-secondary pursuits.
I would like to acknowledge Dr. Jake Docking, Director of Policy and Research at the Independent Colleges of Indiana (ICI), for showing me this resource at the Indiana Association for College Admissions Counseling annual conference. Dr. Docking has also created a similar tool at ICI, which pairs earnings outcomes for private Indiana colleges with median student debt amounts.
If you are a recent college graduate and are interested in serving as an adviser, visit Become An Adviser. If you are a College Advising Corps adviser or alum and would like to submit an article or testimonial for consideration, please contact Karen E. Butler, Sr. Director, Marketing & Communications.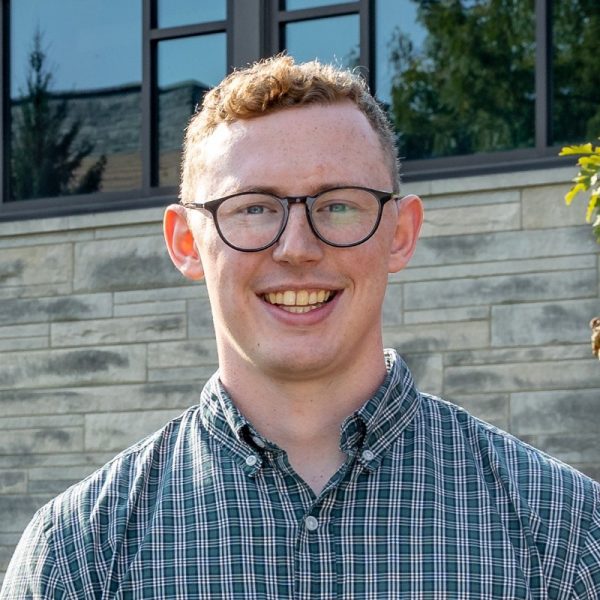 Benjamin Wilkerson served as a College Advising Corps Adviser at Indiana University Bloomington from 2020 to 1022. Ben is currently pursuing a master's degree at the University of Indiana, Bloomington, in the fall of 2022.
---