Life After The Corps
3 min
Emily Hadley
---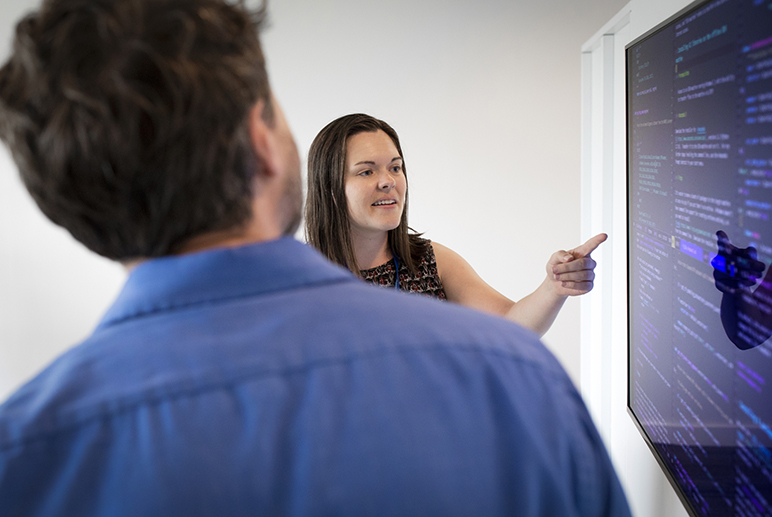 Growing up in rural Plainfield, New Hampshire, Emily Hadley's father operated a snowplow during the winter months. After an overnight snowstorm, he would oftentimes wake Hadley up before sunrise and take her out with him on jobs before dropping her off at school.
"Even though it took more time, Dad always cleared several extra driveways for free," remembered Hadley, 26, crediting examples of outreach lived out by her parents as being the roadmap to the realization of how her own "small contributions" could impact others. "Dad always said, 'Giving back is the right thing to do.'"
There was never a doubt that Hadley would enroll in college after high school. Both parents were college graduates. A visit her senior year to Duke University in Durham, North Carolina, during New Hampshire's chilly spring solidified Hadley's decision to head south where she pursued a degree in statistics and public policy. As a part of her work-study with America Reads, she met Girija Mahajan, the director who later transitioned to become the program director for College Advising Corps (CAC) at Duke University.
"As we got to know one another better, Girija told me that she thought I'd be a great candidate for serving with College Advising Corps," said Hadley. "At first I wasn't entirely sure it was the right path for me. Few classmates were volunteering for programs like College Advising Corps. Most were going on to become actuaries or consultants or enrolling in grad school."
Hadley knew she had the skills and knowledge that could enable her to help others navigate the complicated system—another opportunity to give back—this time helping others achieve their dreams through access to higher education.
College Advising Corps partners with 31 universities, placing recent college graduates as college advisers in underserved high schools across the nation. Advisers are charged with helping low-income and first-generation students apply for college and scholarships and complete the Free Application for Federal Student Aid (FAFSA).
In 2015 Hadley signed on for the two-year service project supporting students at Hobbton High School in Newton Grove, North Carolina, a small town—approximately 3.1 square miles—consisting of fewer than 600 people.
"For the most part an agricultural community, many of my students' families farmed hogs, turkey, tobacco, sweet potato, or cotton," Hadley shared. "What I love about rural communities like Newton Grove is that the people are connected and very close-knit.
Hadley immersed herself in the small community as well as in the lives of her students, including stepping into coaching roles for cross country and track and field.
"I loved most the one-on-one conversations I had with my students in my office," remembered Hadley with a smile. "The adolescent teenage years are some of the most special years in a person's life. It's during this time that they are beginning to draw their own conclusions, form their own thoughts, and plan out their hopes and dreams."
Hadley found that many of her students who immigrated from Latin America were usually not only the first in their families to go to college but the first in their families to finish high school.
"I loved working with these families," she shared, "because they were very invested in their children completing their education. Parents were eager for their kids to take advantage of the opportunities available in America."
The majority of her students opted to enroll in community college, a two-year institution in which students either pursue technical training or complete two years and then transfer to a four-year university. Before her service with CAC, Hadley knew little about this path to higher education—a path she grew to "greatly appreciate." She soon discovered that community college graduates can earn valuable certifications which in turn could lead to greater economic mobility for her students. Community college can also be a stepping-stone to a four-year degree.
"Ms. Hadley always guided me in the direction that she thought would be best for me," said 2nd Lt. Sean Silcott, 21, a U.S. National Guardsman who graduated in 2019 with a two-year degree from Valley Forge Military College and who is now pursuing a bachelor's degree from Syracuse University in Syracuse, New York. "I knew I wanted to eventually join the military, but I wasn't sure when or how. Ms. Hadley helped me weigh my options."After her service years with College Advising Corps, Hadley went on to earn a Master of Science degree in Analytics from North Carolina State University in Raleigh, North Carolina. She currently serves as a data scientist at RTI International, a research nonprofit where she spends her day programming. More recently, she has been working with a team of scientists modeling hospital capacity in the wake of COVID-19. Hadley's said her experience with College Advising Corps helped her recognize her commitment to a career where she can give back.
"I think it's important that college graduates get out of the college bubble, experience real life, and consider ways to give back," she said. "College Advising Corps' near-peer model of placing graduates in schools of similar backgrounds turns new college graduates into role models and leaders, enabling us to forge strong relationships—relationships that can last a lifetime."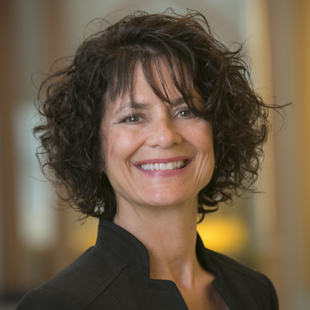 Karen E. Butler joined College Advising Corps in 2019 with more than 20 years of experience in marketing and communications. Karen has a Bachelor of Science degree in mass communications with a concentration in public relations.
---