Adviser, Stories

3 min
Embracing Her Identity
---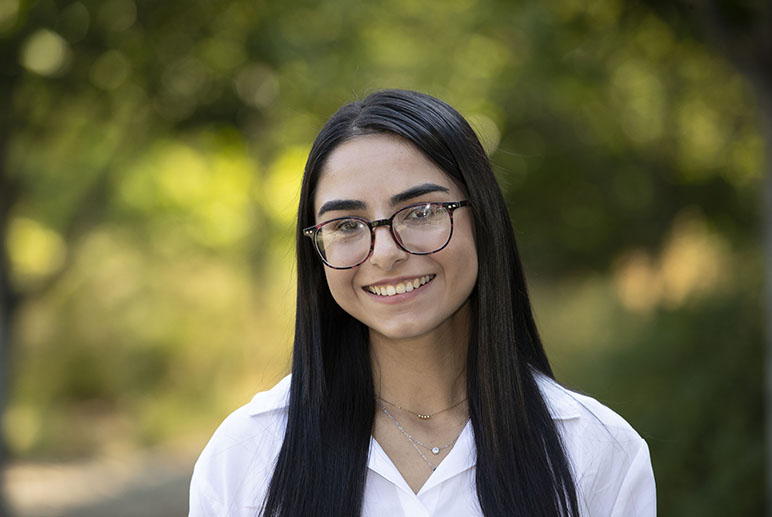 Lyudmila "Ludi" Avagyan and her family emigrated from Armenia to the U.S. in 2004 when she was just six years old. Her father, Ara, had a degree in agriculture and had come to the U.S. a year earlier on a work visa. Although Ludi saw her father thrive doing what he loved, she struggled over the years trying to balance two cultures and feeling like she had two identities—one of which she felt many times she had to hide.
"I wanted to stay true to my Armenian roots, but I also wanted to fit in with American culture," shared Ludi, 25, who today serves as a College Advising Corps adviser at the University of Virginia. "I spoke a different language. I brought weird food to school. My older brother and I were the only ones there with distinct Armenian features, so we grew up trying to figure it all out and find our place."
After living in Nelson County, Virginia, for six years, Ludi's family received word from the U.S. Citizenship and Immigration Services that their application for permanent residency status was being denied.
"It was scary," said Ludi. "We found ourselves essentially undocumented for a time. However, the owner of the farm on which my father worked and the community at large, came together to support us. They circulated a petition asking the government to approve our application for permanent residency status."
It took the family about 12 years to acquire a green card, but on June 30, 2020, in the throes of the COVID pandemic, Ludi and her parents traveled to Norfolk, Virginia, to take their oath of citizenship.
"By that time, my father owned the farm on which he had worked and managed," Ludi said. "My parents' hard work in the field inspired my brother and me to work just as hard at our studies. Samson graduated first in his class, and I graduated third in my own class."
Ludi and her brother had a College Advising Corps adviser serving at their high school, but at the time Ludi did not take full advantage of all that an adviser provides. She did, however, make it a point to review the scholarship opportunities her adviser posted weekly on a bulletin board in the hallway.
"It's then that I realized that my identity was something to embrace—not hide," shared Ludi, smiling slightly as she spoke. "I discovered a scholarship available specifically for someone like me—an immigrant. When I visited UVA, I was surprised to learn there was an Armenian Student Association. Things began to open up for me."
As a college adviser, Ludi, who graduated from UVA in 2021 with a psychology degree, is dedicated to "catching those students who potentially could slip between the cracks." She works to ensure every student—no matter their identity—is equipped to pursue postsecondary education opportunities, including finding scholarships that can help reduce the financial strain of higher education. Ludi is aiming to connect with each of the nearly 400 seniors attending Louisa County High School.
"I know firsthand how hard it is to make your way through these applications, and I also know how difficult it is to explain the process to your parents when English is not yours or their first language," explained Ludi. "I try to be open with my students because I know that being myself allows them to open up to be vulnerable enough to allow me to talk them through the process."
Ludi's time as a college adviser will end at the close of this school year. While she hasn't cemented next steps, she hopes to go back to Armenia for a year to teach English and then return to the U.S. to continue her work promoting educational equity.
"At some point, I'll pursue my master's degree in either student affairs, college access, or school counseling," she said. "Enabling students to feel seen and heard is what brings meaning to my life. Empowering students to embrace their identity is what makes serving so rewarding. I feel drawn to a future career where I can continue to support and help others pursue educational opportunity."
If you are a recent or soon-to-be college graduate and are interested in serving as a College Advising Corps adviser, please visit Become An Adviser. If you would like to support the work of advisers, like Ludi, please visit Donate.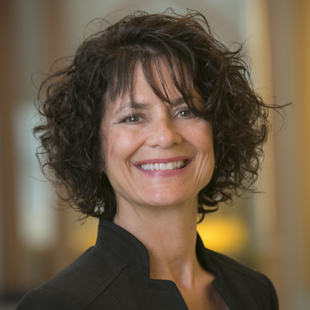 Karen E. Butler joined College Advising Corps in 2019 with more than 20 years of experience in marketing and communications. Karen has a Bachelor of Science degree in mass communications with a concentration in public relations.
---