News
3 min
UCONN Joins College Advising Corps
---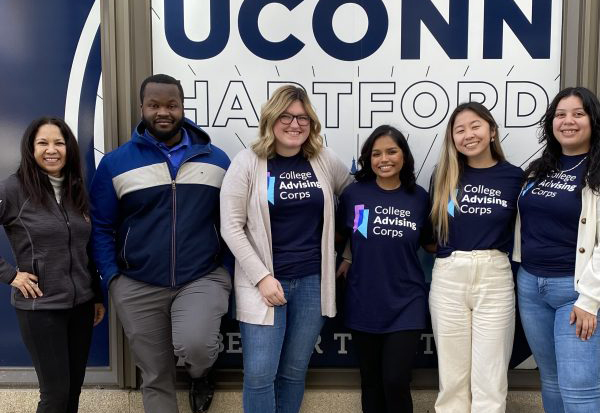 College Advising Corps (CAC) recently partnered with the University of Connecticut (UConn) to help bolster the number of Connecticut students enrolling in higher education. Partnering with 33 universities nationwide, College Advising Corps works to ensure America's low-income, first-generation, and underrepresented high school students are equipped and empowered to pursue postsecondary education opportunities.
"We believe higher education is the surest path to economic mobility," said Ekaterina Struett, interim CEO, College Advising Corps. "We place recent college graduates in underserved high schools where they serve as near-peer advisers, meeting with students one-on-one and helping students gain access to post-secondary education opportunities."

Michelle Wu, a College Advising Corps adviser at the University of Connecticut, speaks to her work serving high school students at Harding High School in Bridgeport, Connecticut.
College Advising Corps at UConn currently has advisers serving at five Connecticut high schools including Bristol Eastern High School, Bristol; East Haven High School, East Haven; Griswold High School, Griswold; Warren Harding High School, Bridgeport; and Windham High School, Windham. High schools to be supported soon by in-school advisers include Bulkeley High School, Hartford; Plainfield High School, Plainfield; and Wilby High School, Wilby.
Among other activities, advisers provide admissions and financial aid guidance, help students complete and submit admissions and financial aid applications, work to engage families in support of their students' college-going process, and collaborate with school faculty to promote the college-going culture at the high school. Advisers also help students with other postsecondary planning, including trade school, military service, and community college applications.
"High school students, especially those from low-income, first-generation, and underrepresented backgrounds, receive a critical benefit from having near-peer advisers supporting them through the college application and financial aid process," said Susana Ulloa, Ph.D., director of the college access and preparation programs at the Center for Academic Programs at UConn. "Not only do advisers provide a positive role model and a source of inspiration for students, but they also help to build postsecondary-going culture and community while also adding to the capacity of the school community. We look forward to measurable increases in the number of students from these backgrounds who have applied and matriculated to college."
For more information on College Advising Corps and its mission to empower students to increase access and equity in education, visit collegeadvisingcorps.org. To learn more about the UConn Program and becoming a college adviser, please visit College Advising Corps Opportunities.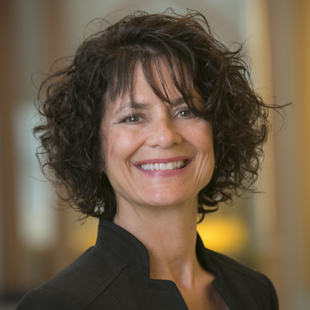 Karen E. Butler joined College Advising Corps in 2019 with more than 20 years of experience in marketing and communications. Karen has a Bachelor of Science degree in mass communications with a concentration in public relations.
---