Adviser, News

2 min
Board Chair Presents True North Award
---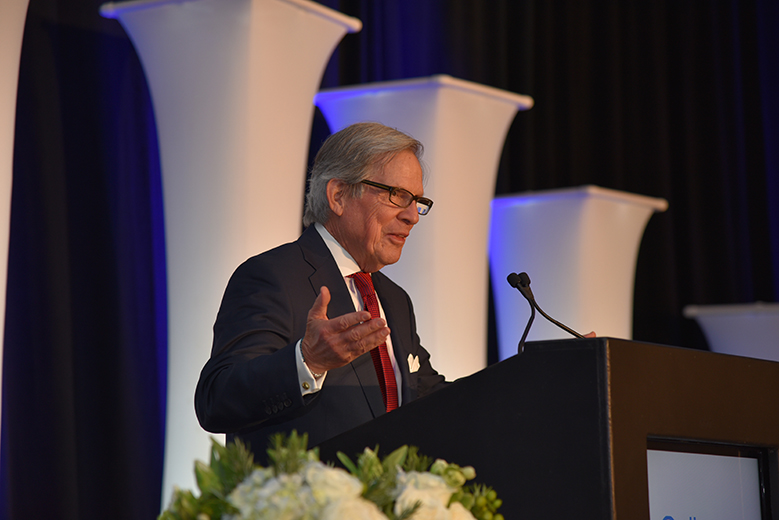 Peter Grauer, chairman of Bloomberg L.P. and College Advising Corps founding board chair, presented the 2019 Peter and Laurie Grauer True North award to college advisers Delisha Hodo and Brionna Johnson on Tuesday, Dec. 10, at CAC's annual Summit, held this year in Boston, Massachusetts.
"This award recognizes advisers who demonstrate impact, grace, humility, leadership, and the ability to guide students and fellow advisers in a way that makes College Advising Corps a better organization," said Grauer. "Delisha and Brionna embody our mission and core values. They go above and beyond each day to advance our efforts to build a results-oriented, proven near-peer adviser approach."
Hodo, 27, a native of Manchester, Georgia, and a first-generation college graduate of Georgia Southern University (GSU) in Statesboro, Georgia, is an eAdviser with CAC's CollegePoint online advising program. Hodo, who served as an adviser with the University of Georgia (UGA) for the first two years after graduation, provided college advising services to high school seniors at the Business, Engineering, Science and Technology (BEST) Academy and the Coretta Scott King Young Women's Leadership Academy in Atlanta, Georgia.
"I'm truly honored and thankful to have been chosen as a True North award recipient," shared Hodo, whose nominator Tobi Kinsell, CAC CollegePoint program director, described her as a natural teacher leader who freely shares her knowledge and expertise with both her students and her peers. "This award is for every student I've had the opportunity to serve. I wouldn't be who I am today—both personally and professionally—without the leadership of CAC at UGA and the innovation of CAC and our CollegePoint eAdvising team."
Johnson, 23, a native of Long Island, New York, and a graduate of the University of Georgia in Athens, Georgia, is adviser affiliated with CAC at the University of Georgia. A first-generation college graduate, Johnson serves high school students attending Clarke Central High School, also in Athens, Georgia.
"Getting to create relationships with my students and their families is what propels me," said Johnson, who was recognized by her nominator Jessica Robinson, CAC at UGA program director, for demonstrating exceptional leadership and for using her skills and service to empower others. "I find great satisfaction is being a resource for the community as a whole and not just the school I support."
Peter and Laurie Grauer True North award recipients make an impact on the College Advising Corps organization through outstanding dedication, passion, exceptional performance, excellent service to students, and ingenuity. Recipients receive an education award match from CAC for post-secondary education or to use to repay student loans.
College Advising Corps advisers serve for a two-year period of time. At the completion of her final year of service in May 2020, Hodo plans to work as a student adviser for a university. Johnson will pursue a graduate degree in higher education administration.
Partnering with 31 universities nationwide, College Advising Corps places recent college graduates in local high schools (both in-person and virtually) as full-time college advisers with the goal of increasing the number of low-income and underrepresented high school students who apply, enter, and complete college.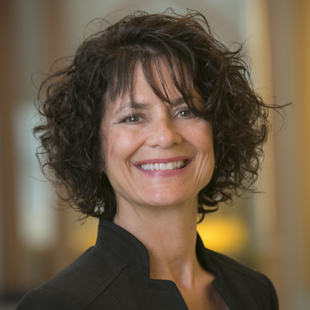 Karen E. Butler joined College Advising Corps in 2019 with more than 20 years of experience in marketing and communications. Karen has a Bachelor of Science degree in mass communications with a concentration in public relations.
---