Life After The Corps
3 min
Alex Villeda
---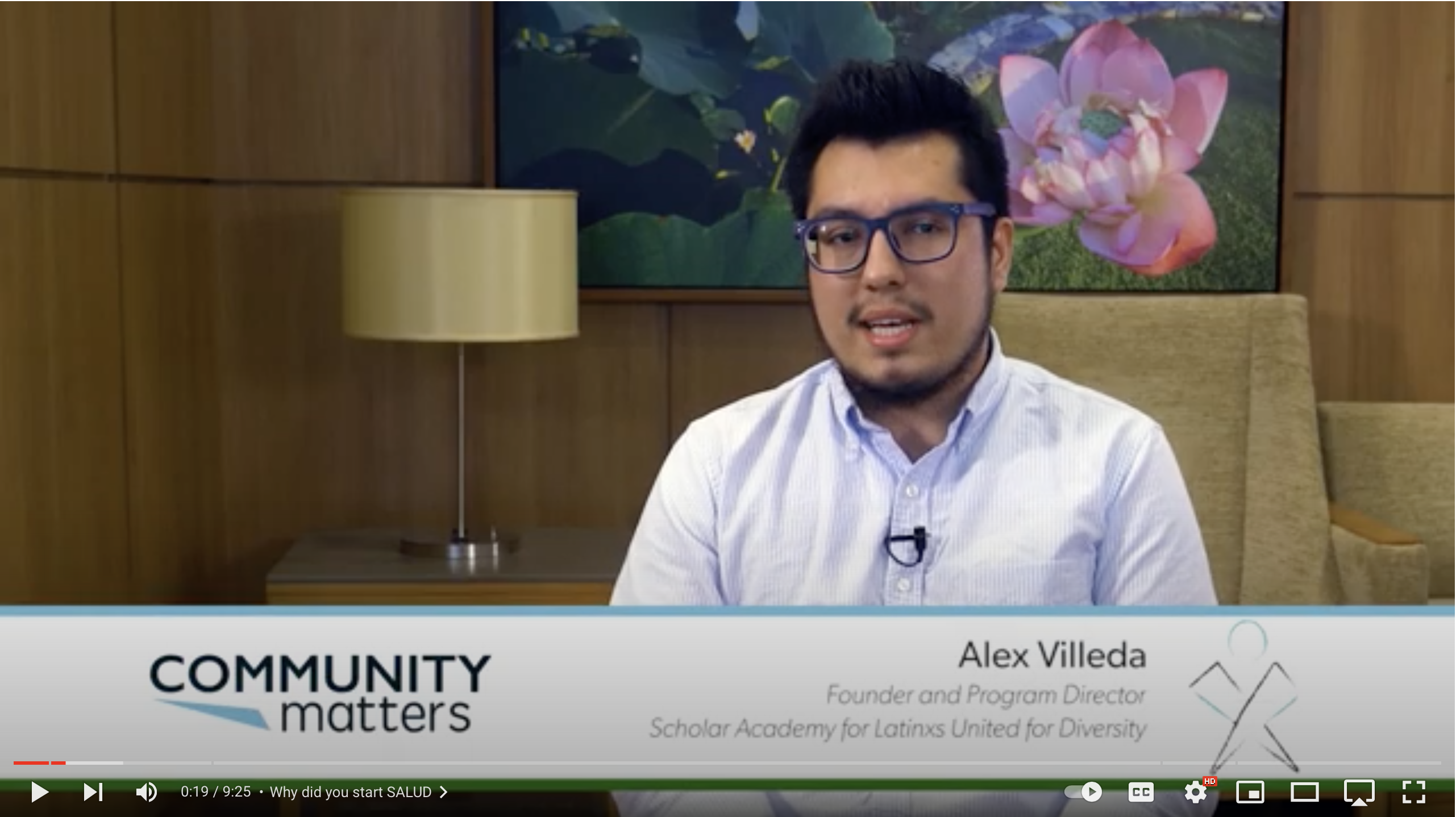 When Alex Villeda was a senior at Bartlett Yancey High School in rural North Carolina, he knew he wanted to go to college — but he wasn't sure how to get there.
He would be the first person in his family to graduate high school, let alone college. His parents were undocumented immigrants at the time. His daughter was born at the beginning of his senior year.
"My hometown didn't have Latinx role models or even people who I'd seen accomplish what I wanted to do with my life," Alex said. College "seemed like even more of an impossibility."
But a guidance counselor at his school didn't agree.
"She didn't see any of that as a reason for me not to pursue higher education," Alex said. "I remember feeling really validated and supported and that there was someone who really believed in me."
That counselor pushed him to apply to Duke University, from which he graduated with a bachelor's degree in neuroscience in 2016. His next step? Joining Duke College Advising Corps, which he saw as a "natural fit."
"I wanted [my students] to know that they had somebody who had their back," he said.
Alex served at City of Medicine Academy in Durham, North Carolina, from 2016-17. City of Medicine is a small magnet high school where students get exposure to healthcare professions in addition to completing a typical high school curriculum. Students of color make up about 90% of its student body, and many of the students would also be the first in their families to graduate from college.
But many of those students didn't have role models who looked like them. Alex was the only Latinx adult who worked at the school during his service, he said.
So he created Scholar Academy for Latinxs United for Diversity, or SALUD — a 12-session program to support Latinx students who want to pursue healthcare careers. Learn more about SALUD here.
"The goal is to create a pipeline of underrepresented students who are entering these careers," said Gabriela Nagy, an assistant professor in psychiatry and behavioral sciences at Duke and one of the faculty advisers for SALUD. In the program, students spend several weeks immersed in a curriculum that explores the social determinants of health.
"There's so much that goes into why a person has an illness, how that illness progresses," Alex said. "It's also teaching them to know they are capable of being a part of change — health equity, educational equity. We're trying to get them to think about their own selves and their own communities."
Alex finished his service with CAC in 2017 and is now in medical school at Duke, but SALUD is still going strong. And he'll always remember that first class of 19 students and their families who came to celebrate their hard work.
"Seeing these families celebrating their successes," he said, "that remains one of the proudest moments of my life.
---