Adviser, Stories, Student

2 min
Adviser Helps Find Match And Fit
---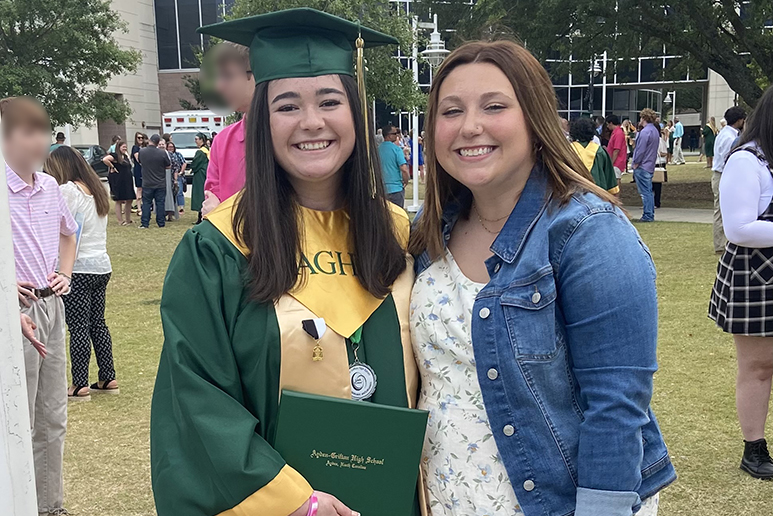 Talk with Chelsea Jolly for just a moment, and you can tell right away that she's wise beyond her years. Not only as Ayden-Grifton High School's Class of 2022 Valedictorian but as someone who possesses a quiet self-confidence and who's comfortable making her own choices.
Soft-spoken and family-oriented, Chelsea grew up in Ayden, a small farming community just 20 minutes outside of Greenville, home to East Carolina University, but also worlds away. Many in Ayden have no Internet at home, and career options in the immediate vicinity are limited.
"My family and community are very important to me," Chelsea says with notable pride. "I've thought a lot about what I want to do with my life and where I really want to be. Right now, staying close to home is what matters most. Volunteering with local organizations means a lot to me because I want to serve my community in any way I can."
A National Honor Society member, Chelsea received acceptances from prestigious universities nationwide and throughout the state. But she was characteristically contemplative when it came time to make her decision. This is where the advice and wisdom of Courtney Ewing, the first-year College Advising Corps adviser assigned to her school, was instrumental.
"Ms. Ewing was like a big sister to me. She was always available to talk things through—and we talked a lot!" she notes.
Chelsea will stay close to home this fall and attend Pitt Community College to study business management. "I picture myself in a career that helps people in all of Eastern North Carolina, and management is a good skill set to have," she says. "I think I'd like to start by helping someone in my community run their business," then she quickly admits, "but I'm still figuring this out. I can transfer to a bigger school once I have more clarity about my goals."
"Ms. Ewing helped me understand that for me, for right now, this decision makes the most sense," Chelsea says. "In a world full of choices, having support from someone like Ms. Ewing to help me make the choice that's right for me, was invaluable."
Photo:  Chelsea poses with Courtney Ewing at Chelsea's high school graduation in the spring of 2022. Cortney is a College Advising Corps Adviser at North Carolina State University. She supports seniors at Ayden-Grifton High School with their higher education goals.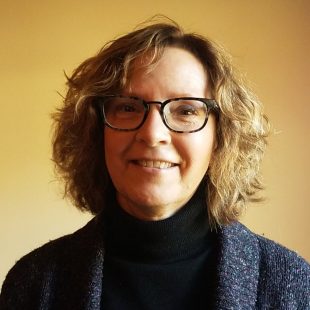 Laurie Reinhardt, Ph.D., M.B.A., serves as Chief Advancement Officer. Laurie has served in senior leadership roles in fundraising, marketing, government relations, and alumni affairs, and has managed million- and billion-dollar campaigns for organizations across the nonprofit sector. Laurie has a Ph.D. from UNC-Chapel Hill, an M.B.A. from the University of Miami, an M.A. from the University of Rochester's Eastman School of Music, and a B. Mus. From Houghton College.
---