Our Work
You can't walk through doors if they aren't open to you. Our advisers open doors.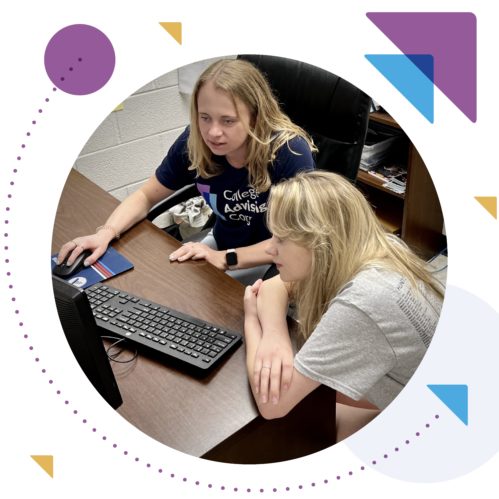 We're the nation's largest nonprofit service organization dedicated to educational equity.
We believe that educational equity means that 100% of high school students deserve personal guidance so they can identify their best career path.

 

We provide whole-school, wrap-around college, and career services to all students and their families even before senior year, rather than focusing on a small cohort of top-performing, college-bound seniors.

 

Our "best match/best fit" model meets students where they are, helping them to identify institutions that represent a good academic match and a good financial, social, and cultural.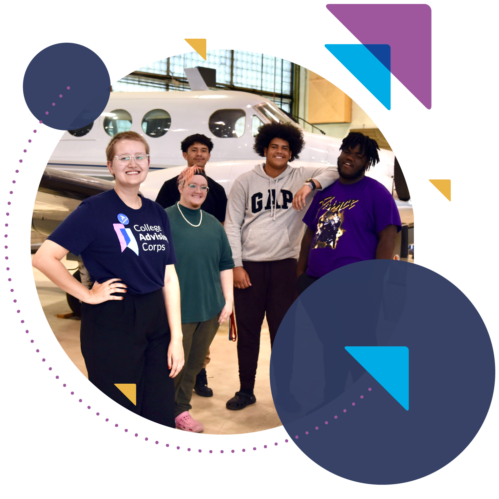 Our mission includes national service and a double bottom line.
We recruit "near-peer" recent college graduates for two years of service in our Corps. Their life stories mirror those of their students, which is essential to their success as coaches and role models.

 

Last year, eight in 10 College Advising Corps advisers were people of color, first-generation college graduates, and/or Pell-eligible themselves. Advisers are available to students full-time, on a daily basis, not just part-time or after hours.

 

Rather than external service providers, they become trusted leaders in their school communities.

 
"These students didn't see a path to college. This advising program helped them find one." — BILL GATES 2021
play video
On-Site, Whole School
Advisers foster inclusion and ignite a higher education culture in schools. Students see themselves in their College Advising Corps advisers, which builds incredibly supportive, powerful connections.


Hybrid
Advisers use technology, including AI, SMS texting, video and in-person meetings to reach students and their families. They connect with students when it's most convenient for them, in-person or online, during or after school, and even on the weekends.


Knowing that the work I do is impacting the lives of others for the better enables me to go home feeling fulfilled. Jacob Ferguson, Adviser, UNC-Wilmington